Firmino proves Klopp right as Liverpool refuse to blink in title staredown with City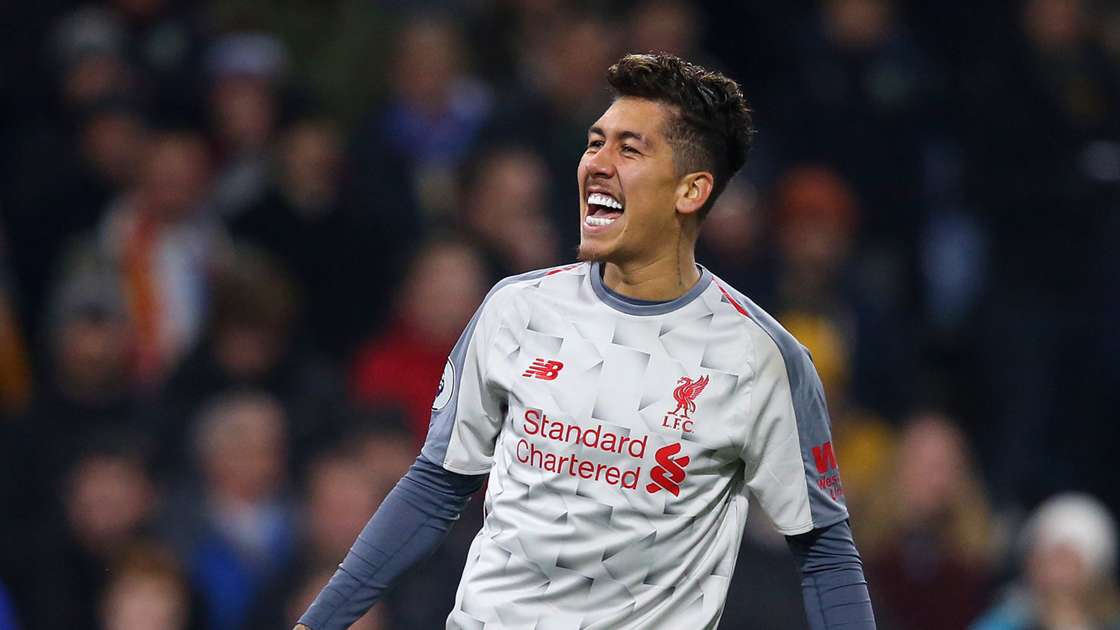 It was only eight minutes, but it felt like a lifetime.
For eight minutes, Liverpool's world was threatening to cave in. For eight minutes, they trailed in the rain. Soaked to the skin and watching their title dreams fade away in the Lancashire gloom. This was no way to spend a Wednesday.
It was alright in the end, though. After eight minutes of hell, Jurgen Klopp's men gave their fans half an hour in heaven. Their unbeaten start to the Premier League season continues to a 15th game. In the stare-down with Manchester City at the top of the table, the Reds simply refuse to blink.
The stakes are even higher this time around. Forget top four, the Reds are going for the top one. And if they are there in May, they'll look back on the last few days and wonder just how crucial they can be.
Their last-gasp win over Everton on Sunday was special, of course, but it needed following. And when Jack Cork bundled Burnley ahead nine minutes into the second-half at Turf Moor, the fear was that all Liverpool's hard work in the derby would be undone.
The narrative was set; Klopp had made changes to his team – seven of them in all – and paid the price. The knives were being sharpened. You could hear them. They can be put away for a few more days, though.
Liverpool's response to going behind was emphatic. James Milner skimmed them level, then Roberto Firmino emerged from the bench to score with his first touch. There were late scares, but Xherdan Shaqiri wrapped up the points in injury time.
Another box ticked, another away win, another gut-check passed by the men from Anfield. The celebrations which greeted the final whistle told their own story. Beat Bournemouth on Saturday and they will be top, with City heading to Chelsea later in the day.
How fitting that it should be Firmino that would prove the match-winner. The Brazilian's form has been discussed at length in recent weeks, with Klopp asked about them at his pre-match press conference on Tuesday. No concerns, he said. Firmino's attitude, he insists, is "phenomenal" and he will come good again.
How true those words rang, with Liverpool's No.9 in the right place to tap home after Virgil van Dijk had steered Trent Alexander-Arnold's deep free-kick back across the face of goal. It was his second goal in three league games, but just his sixth of the season.
Liverpool had trailed for eight minutes but they were ahead within seven. How's that for character? What must Manchester City make of it all. Pep Guardiola's side keep laying down the gauntlet and Liverpool keep on responding. Without the Reds, there would be no contest at the top of the Premier League. The two protagonists are six points clear of the pack.
Klopp's idea was to gamble, to shuffle his pack in a busy period and hope his squad would prove strong enough and deep enough. He kept Firmino and Mo Salah in reserve, trusted Keita, Shaqiri and Daniel Sturridge to do the business. It was hairy at times, but in the end the German was proven right. Credit where it's due.
And so they roll on. To Bournemouth next. Another tough test, another tough opponent. No time to relax, no time to rest. There's a title to chase here, and Liverpool aren't ready to give it up just yet.courtesy:goal.com.