Giroud shines for Chelsea; Valencia escapes in minute 92
Olivier Giroud shines for Chelsea; Valencia escapes in minute 92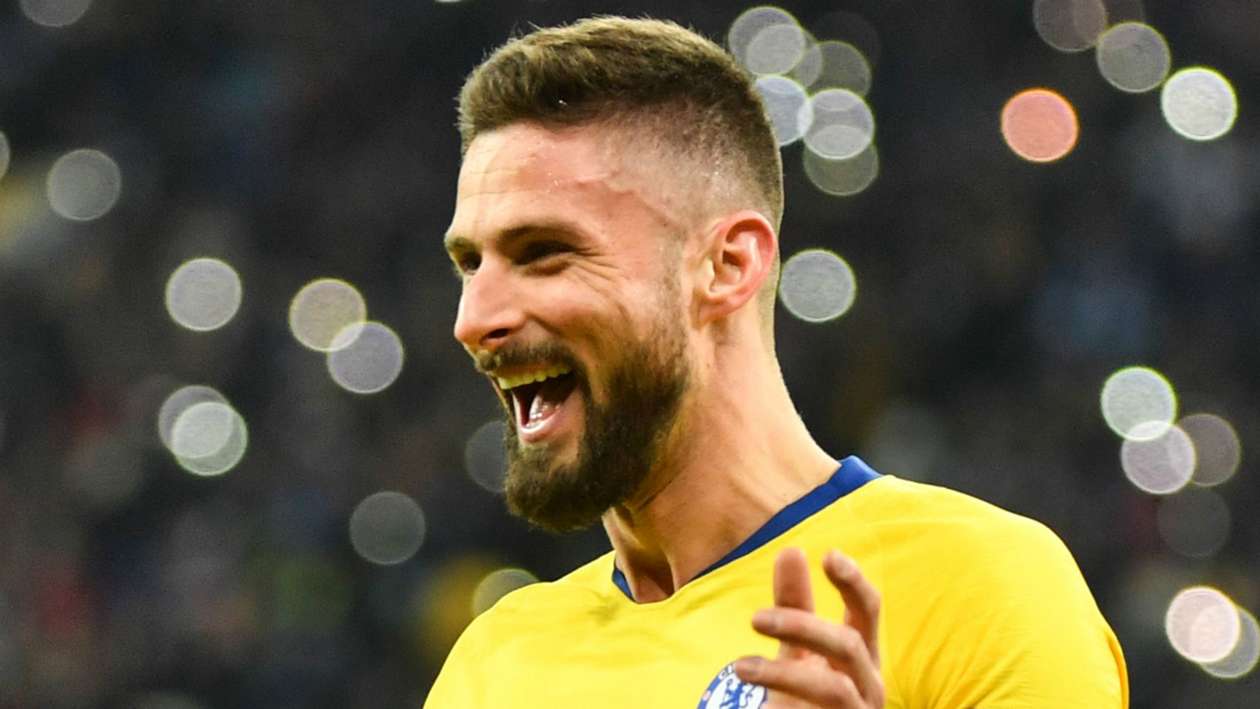 A week after the big home win over Dynamo Kiev (3-0), the team of manager Maurizio Sarri on Ukrainian soil triumphed with an even wider difference: 0-5.
 Olivier Giroud was in the NSK Olimpiejsky good for a hat trick and an assist. Valencia escaped at the same time with FK Krasnodar, a week after the minimal 2-1 home win over the Russians: a goal in the 92nd minute saved the Spaniards.
Dynamo Kiev – Chelsea 0-5
The first half could not have gone much better for the Londoners, who had already built up a particularly comfortable margin in London. 
Each of the three goals in the first company fell at a time when the home team seemed threatening.
 Ruben Loftus Cheek headed a corner from Willian in the fourth minute towards the goal mouth, where Giroud signed for the 0-
1. After more than half an hour of play the 0-2 followed: Marcos Alonso steamed up on the left, after which Giroud finished his pass with a low shot. 
The 0-3, in the extra time, was there: after an excellent one-two between Giroud and Callum Hudson-Odoi, Marcos Alonso rounded off a pass from the latter from close by.
Serhiy Sydorchuk left a few minutes after the break to narrow the deficit. He first came across Kepa Arrizabalaga and then hit the post.
 Denys Harmasj then got the leather into the goal, but was offside. After less than an hour of play, Giroud completed his hat trick: the Frenchman headed home after a free kick by Willian from the right. 
The final agreement came in the name of Hudson-Odoi. 
After a good pass from Giroud, the attacker showed his opponents his heels and effectively finished face to face with Denys Boyko: 0-5. 
FK Krasnodar – Valencia 1-1
Murad Musayev's home team wanted to dominate the game from the start, but Valencia held up well and soon saw how the forces fled from Krasnodar.
 The best chance in the first 45 minutes was even for Valencia: a low effort by Carlos Soler was changed by goalkeeper Matvei Safonov and a defender.
 The two-way battle could therefore go in all directions in the second half. After the break, Valencia again had the most view of a goal, for example via a Rubén Sobrino header. 
Valencia seemed to be on their way to the quarterfinals via a scoreless draw, but just before time it was threatening to go wrong for los Che. 
Magomed-Shapi Suleymanov was devastating from the point on the right-hand side of the penalty area and saw how his effort ended up diagonally behind hopeless Neto: 1-0. 
A tough blow for Valencia, which escaped elimination in the extra time. Substitute Kévin Gameiro continued well on the right, kept an overview and saw another substitute, Gonçalo Guedes, hit in the short corner: 1-1.